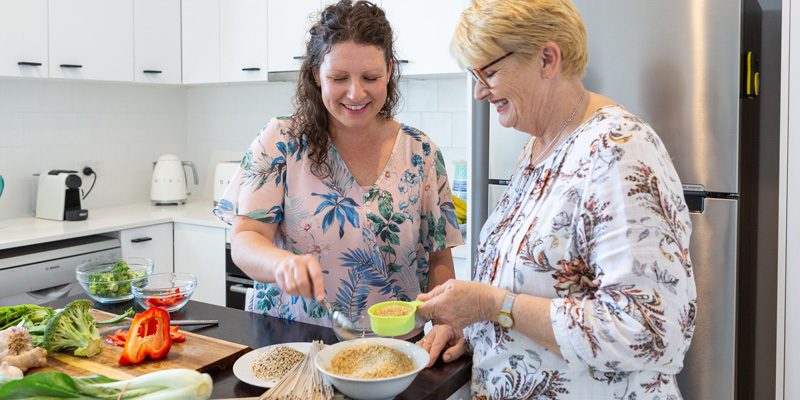 Did you know that Australia has one of the highest rates of food allergies in the world, with one in 10 children developing an allergy before their first birthday?
A food allergy occurs when our immune system reacts to allergens that are harmless to others.
Any food can trigger an allergic reaction with more than 170 foods reported to have caused a severe reaction, however, there are 10 foods that are known to cause 90% of reactions. These foods are peanuts, treenuts (including almonds, walnuts and cashews), eggs, cow's milk, sesame, fish, shellfish (including oysters and prawns), soy, wheat and lupin.
Food allergy symptoms
Food allergy symptoms can range from mild to moderate which may include:
Swelling of the face, lips and eyes
A tingling sensation in the mouth
Hives and welts anywhere on the body
Stomach pain and vomiting
These mild to moderate symptoms can quickly progress to a severe allergic reaction or anaphylaxis, even if previous reactions have only been mild.
Signs of an allergic reaction or anaphylaxis may include:
Swelling of the tongue
Difficulty talking and/or a hoarse voice
Swelling or tightness in throat
Wheezing
Persistent cough
Dizziness and/or collapse
What to do if someone is experiencing anaphylaxis
If someone is experiencing anaphylaxis you should:
Lay the person down
Administer an EpiPen
Call 000
If you have any questions or concerns about an allergy you should speak to your GP. They can ask you a series of questions to help you to narrow down the list of causes or order a skin or blood test to test for allergen-specific IgE antibodies.
5 Ingredient Banana Oat Cookies
Looking for a delicious nut-free lunchbox snack? Why not try these 5 Ingredient Banana Oat Cookies!
You'll need:
3 small or 2 large ripe bananas, mashed
2 cups rolled oats
½ cup desiccated coconut
½ cup brown sugar
50g butter melted
Method
Preheat oven to 130°C
Mix all the ingredients together in a bowl and roll into small balls
Place on a tray lined with baking paper and bake in the oven for 15-20 mins