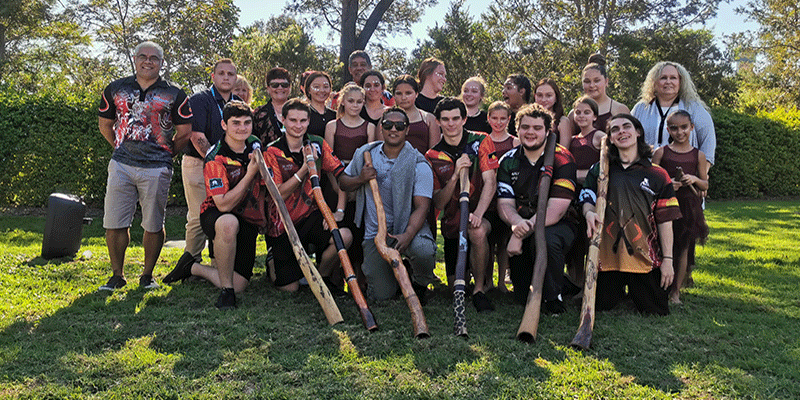 Reconciliation Action Plan
Turning good intentions into real actions and rising to the challenge of reconciling Australia
Hunter Primary Care acknowledges the diversity of Aboriginal and Torres Strait Islander cultures across Australia and the importance of providing culturally sensitive services that meet community and individual needs.  We believe that reconciliation is an important step towards creating a more inclusive and respectful nation – where the contribution of Aboriginal and Torres Strait Islander people and their cultures are valued and they can participate in opportunities afforded to all Australians.
We recognise the importance of reconciliation and focused on building relationships based on respect and trust between Aboriginal and Torres Strait Islander peoples and non-Indigenous Australians.
A Reconciliation Action Plan (RAP) is a program initiated by Reconciliation Australia that provides a framework for organisations to support the national reconciliation movement.
Hunter Primary Care first embarked on a Reflect RAP in 2013. The Reflect RAP enabled us to scope our steps concerning the reconciliation process and prepare our organisation for reconciliation initiatives and successive RAPs. Our vision during this time was to focus on building relationships both internally and externally, and to raise awareness with our stakeholders to encourage shared understanding and ownership of the RAP.
Now in the second tier of the RAP, the Innovate Reconciliation Action Plan (RAP) 2017-2019 provides a framework for our organisation to realise our vision for reconciliation. It demonstrates our commitment to implementing and measuring practical actions that build respectful relationships and create opportunities for Aboriginal and Torres Strait Islander peoples.
To strengthen and expand on our commitment towards reconciliation, we are developing and implementing programs for cultural learning, Aboriginal and Torres Strait Islander employment and supplier diversity.