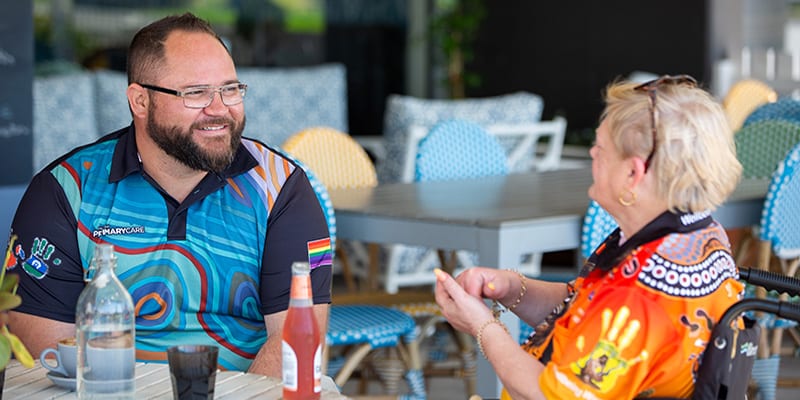 Aboriginal Health Worker Service
Connecting you with local community and services
Our Aboriginal Health Worker team can link you with the service providers you need, so you feel more connected to your community and services.
How we can help
If you identify as an Aboriginal or Torres Strait Islander person, we can work with you to connect you with clinical and non-clinical services, including :
Providing you with information about your local health and community services
Assisting with referrals to culturally appropriate health care providers and services
Providing support for you to attend your health appointments, including

GPs
specialists
medical tests (e.g. x-rays and blood tests)
allied health providers (e.g. dieticians, nurses or physiotherapists)
How to refer
Our Aboriginal Health Worker Service is available at no cost to eligible patients. Hunter Primary Care accepts self-referrals or GP referrals to our Aboriginal Health Worker Service.
For more information on the services available, have a yarn to our Aboriginal Health Worker team on (02) 4925 2259 or email pcadmin@hunterprimarycare.com.au