Our Services
At Hunter Primary Care our focus is on you
We support people to live a healthy life. We deliver a range of health services to the Hunter community via our network of trusted health professionals. Our services have been divided into the following four categories to help you quickly identify a service to assist you on your health and wellbeing journey.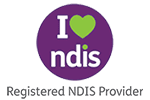 We offer a range of officially supported NDIS services
Aboriginal Health & Wellbeing
Our Aboriginal Health and Wellbeing team offer support services in a culturally safe environment.
We work with you to help learn the skills so you feel more connected with your community and also manage your own health and wellness journey.
General Health & Wellbeing
At Hunter Primary Care we are here to help with general health and wellbeing needs. We can provide occupational therapy, dietitian support, exercise physiology, management of long-term illnesses and after-hours medical advice when your GP is closed.