Research and Innovation
Innovation
Yantiin Kalabara

Yantiin Kalabara is an Aboriginal phrase that means - Everyone Shining Bright. The program is a workshop based model delivered through regional primary schools with a large percentage of Indigenous enrolments. Aimed at educating young people in regional areas to make healthy living choices, the workshops involve a number of interactive stations that provides information about positive health impacts. The series of "Pit Stop stations" are 20-minute presentations and interactive engagements with local health providers in an effort to 'Close the Gap' to create better health awareness for Aboriginal and non-Aboriginal communities. The hands-on sessions will be directed at healthy thinking that includes eating habits, increased physical activity and decreased screen time.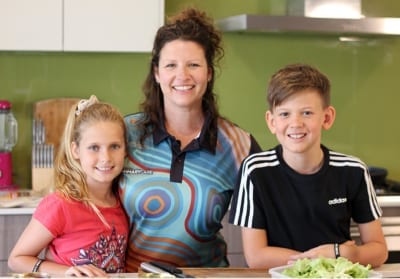 Staff member, Kate Wood, Dietitian, (pictured above) and Ryan Bender, Exercise Physiologist, have designed the pit-stop stations and will be delivering the program in five schools across the Hunter in March 2020.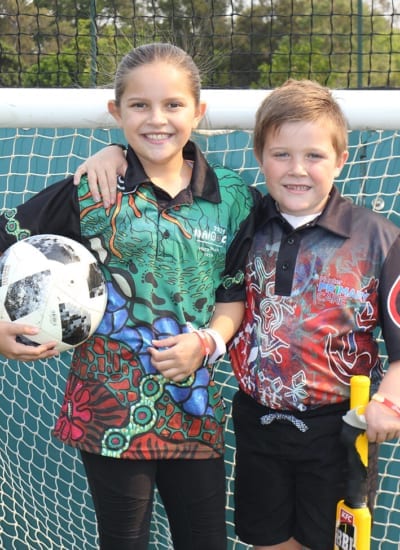 Research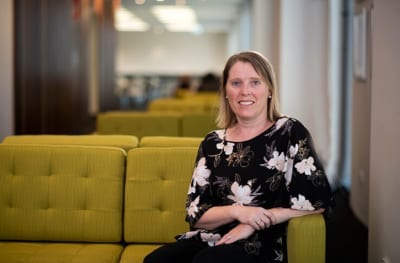 Dr Kylie Bailey is Service Manager and a Senior Clinical Psychologist at Hunter Primary Care
Through her research, Dr Kylie Bailey is investigating the complicated relationship between mental health and addiction. Within a typically under-researched field, she's determined to break prevailing social stigmas and implement evidence-informed solutions.
People with mental health disorders, such as depression, can be more likely to use and misuse alcohol and other drugs. Likewise, alcohol and drug use can ignite underlying mental health challenges and fuel further health problems. But even though comorbidity is common, responding health interventions tend to focus on either alcohol and other drug use or mental health disorders—rarely both.
Through education and research, Dr Kylie Bailey is helping to change this siloed approach to care.
"I'm working to improve mental health and addiction treatments by upskilling healthcare workers, improving policies and interventions, and researching how evidence can be better applied in practice."
To help turn evidence into action, Kylie is focused on providing the right information to patients and the necessary support for health professionals.
This includes developing plain English e-cards to help share drug and alcohol information with patients, and conducting evidence check rapid reviews for the NSW Ministry of Health (brokered by Sax Institute) into the recruitment and retention of the AOD workforce.
"The opportunity to influence health policies for AOD intervention workers at the state level is exciting!"
Kylie's work supports improved mental health and addiction outcomes for people across multiple community groups—including PTSD patients and pregnant women.
Among her most recent work includes the development of training modules for general practitioners on the topics of maternal drinking, tobacco use and related gestational weight gain during pregnancy.