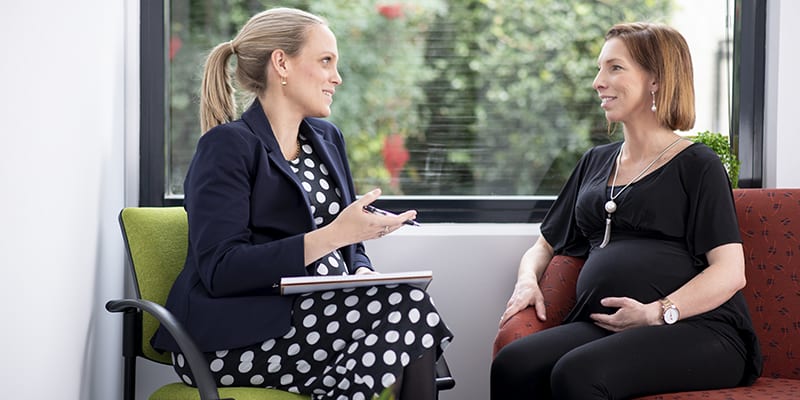 Perinatal Psychology Services
Services for women, and their loved ones, who are experiencing perinatal-related psychological distress during pregnancy and within the first 12 months after birth.
Pregnancy and early parenthood can be a stressful time for mothers, fathers, partners and families. Adjusting to this major life change as well as coping with the everyday pressures of life can often lead to feel overwhelmed and not being able to cope.
These feelings may lead to depression and anxiety, particularly if you have experienced these issues in the past. It is often hard to determine what is 'normal' during this time and when distress requires professional support. Seeing your GP is great step if you are worried about your wellbeing or it may be that your partner or family are telling you they are concerned about you. Your GP can discuss options, including psychological approaches.
Our Perinatal Psychology Services team have experience and skills working with individuals and families who are experiencing difficulties at this time. Evidence based support is provided without judgement so that you can express your thoughts and feelings. Our psychologists will help you identify and address any problems you are experiencing and develop strategies for coping with symptoms of depression, anxiety or adjustment difficulties.
For more information about this service please contact the Access and Referrals team on (02) 4925 2259 or info@hunterprimarycare.com.au
How to refer
Referral to Hunter Primary Care Perinatal Psychology Services are available by professional referral only. Please speak with your GP about a potential referral to Hunter Primary Care Psychology Services.