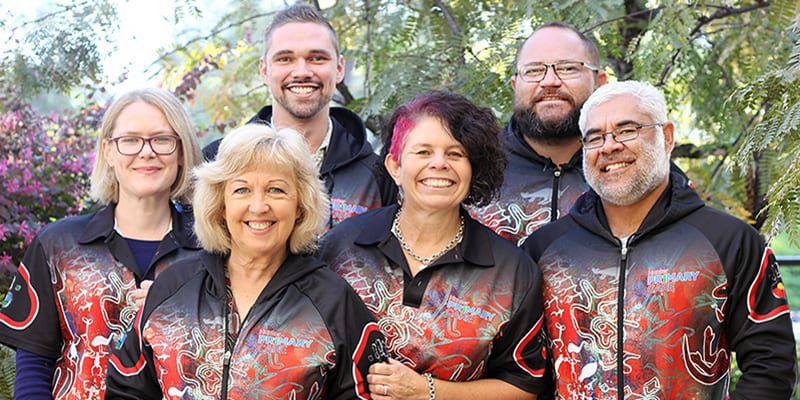 Yudhilidin
Guiding Aboriginal and Torres Strait Islander people back to wellbeing
Yudhilidin, an Indigenous word meaning guidance.
Yudhilidin is focused on recovery for Aboriginal and Torres Strait Islander people with significant mental health issues.
A Yudhilidin Care Coordinator will help you navigate the health system and get support. They will connect you with services who will work with you to achieve your recovery goals.
If you, or someone you know, identify as Aboriginal and/or Torres Strait Islander experiencing mental health issues which impact on their daily life contact our Yudhilidin team today.
Am I eligible for support?
Your are eligible for if you have been experiencing severe mental health and wellbeing issues which are impacting your daily life.
How can Yudhilidin help me?
Your care coordinator will:
assist you to identify your health and wellbeing goals
provide you with information about culturally appropriate services in the local community
support you to create meaningful connections with services and work with you to build your skills and confidence to manage these connections
What type of services will Yudhilidin help me to connect with?
GP and allied health services
mental health services including counsellors and Psychologists
cultural and social and activities and programs
education, training and employment services
housing and homelessness services
How to refer
Referrals to Yudhilidin are available by self-referral and professional referral. Please complete our online referral form.
For more information on this service or, please contact our Yudhilidin team on (02) 4925 2259 or email yudhilidin@hunterprimarycare.com.au